Frequently Asked Questions
When can it be applied?
The ideal time to apply AeroBarrier is after first drywall compound.
How safe is the material?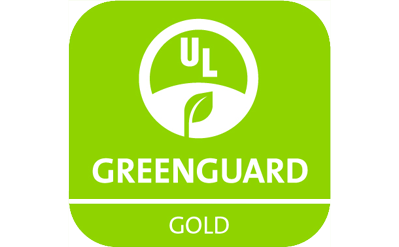 This innovative product is a proprietary latex based sealant material with low VOC and no off-gassing. It's not only safe to be used inside a home, but it meets the stricter certification requirements for use in schools and healthcare facilities as well. We are proud that AeroBarrier is a GREENGAURD Certified product. GREENGUARD Certification helps manufacturers create – and helps buyers identify – interior products and materials that have low chemical emissions, improving the quality of the air in which the products are used.
How long will this take?
The entire AeroBarrier process, from set-up to completion, takes approximately 4-hours for a typical single-family home. For certain certifications, additional time may be required.
What is the life cycle?
Third-party lab testing reveals AeroBarrier withstands a simulated 50-year durability test, with little or no seal degradation.
How effective is the seal?
AeroBarrier seals holes as large as ½", and as tiny as a human hair. Aerosol sealing is extremely effective at sealing narrow gaps and extremely small holes that are typically not cost-effective or are missed during manual sealing.
Need more information? 
We are always happy to hear from Canadian builders, architects, dealers, and others who are interested in the AeroBarrier product.
Whether you are a builder, renovator or homeowner looking to solve an air tightness problem on a current build, or are aiming for high performance houses or green build certifications, get in touch, we're here to help.
Are you interested in becoming an installing contractor? Let's talk. Fill out the form below or call us at 519-489-2541.
Contact Us

Air Sealing Professionals
#6-50 Fleming Drive
Cambridge, ON
N1T 2B1
call us: 519-489-2541
email us:  bcooke (@) aerobarrier.ca